Reuse doubles CO2 savings compared to recycling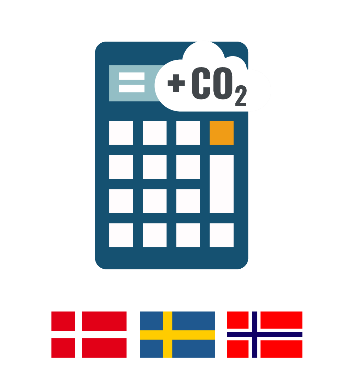 COWI has developed a report and climate calculator for APPLiA Danmark (Denmark), Elretur (Denmark), Elektronikkbransjen (Norge), OmBrukt AS (Norway) og El-kretsen (Sweden). The model puts figures on the CO2 savings by reusing and recycling various electronic products.
The model shows that reuse of discarded electronics can lead to significant savings in CO2 emissions, mainly because it saves valuable and energy-intensive resources. In Denmark, Elretur's handling of electronics thus saves the climate approximately 73,000 tonnes of CO2 in 2021. The potential savings from reusing electronics is equivalent to the annual CO2 emissions of about 33,000 Danes' annual emissions of CO2.
Reuse offers significant climate savings compared to recycling. It usually at least doubles the saving compared to recycling. Not to mention the huge increased savings compared to incineration or landfill.
Double and sevenfold savings
The report prepared by COWI contatins a  'climate calculator' of the climate footprints of different processes and specifically examines seven different categories of waste electrical and electronic equipment.
There is a big difference in the CO2 savings achieved by different forms of treatment across fractions. For example, take a desktop PC without a screen in the category 'small IT and telecom equipment': reusing this creates a CO2e saving of 20,154 kg per tonne, compared to recycling it, which creates a 1,335 kg CO2e saving.
For 'temperature exchange equipment', which in terms of weight takes up significantly more than small IT and telecommunications in the waste stream, the CO2e saving when reusing a refrigerator is around 2,680 kg per ton and 1,193 kg per ton when recycling. However, it should be noted that the CO2e savings from recycling and reuse are not directly comparable, as the recycling scenario is made at product level, while the recycling scenario is made on an average material composition.
Although you cannot directly compare the recycling and recycling savings, it says something about the fact that we must try to move waste up the waste hierarchy when possible and there is a market that can ensure real recycling.
The model also shows that both reuse and recycling are far preferable to incineration or landfilling of the equipment, such as for small IT and telecommunications, which does not provide a CO2e saving but instead an emission of 115 kg and 115 kg CO2e respectively. It should also be noted in this context that the CO2e savings from recycling are not directly comparable with the other scenarios, as the recycling scenarios are made at product level, while the recycling, incineration and landfill scenarios are made on an average material composition.
The materials matter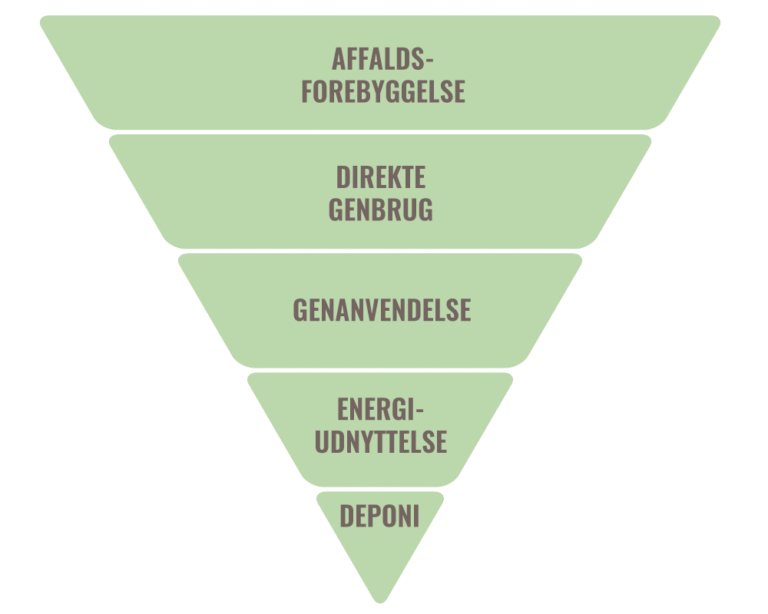 Small IT and telecoms equipment has great potential for CO2e savings because it typically contains valuable and resource-intensive materials such as gold, silver, copper and aluminium. A mobile phone might be in that category, as an example.
On the other hand, the quantity of products collected in this category is smaller in terms of weight and quantity. Refrigerators and washing machines make up the lion's share of the products collected for treatment in terms of weight and quantity. The potential for reuse and the resulting CO2e savings in these categories is therefore significant.
The calculation of the climate impact emphasises how crucial it is that we continuously move waste treatment up the waste hierarchy. It is the materials – the resources – in our electronic products that matter more than anything else. Transport, for example, does not matter nearly as much. This is because CO2 emissions from newly produced electronics are so high that it makes sense to use electronics longer than many other waste products.
Overall, Elretur's current processing of collected products saves a total of aorund 73,000 tonnes of CO2e compared to landfill.
The climate report
With the report from COWI, Elretur wanted to make visible the climate effects of the processing of waste from electrical and electronic equipment (WEEE) for which Elretur is responsible, as well as the potential effects of moving waste treatment up the waste hierarchy – e.g. from recycling to reuse.
Specifically, the report has provided Elretur with strong figures for CO2 savings per kg of reuse and recycling, broken down by relevant WEEE categories. These savings must be comparable to incineration and landfill of WEEE.
The report provides a common denominator that Elretur can use in addition to the amount of tonnes and kilograms collected. This can quickly create a distorted picture as products are made of different materials, some are more complex than others, and they have different environmental impacts. Here, CO2 provides a common frame of reference across product groups.
In the bigger picture, it also makes sense to be able to compare CO2 savings across categories instead of just talking about volumes collected. Suddenly it makes more sense to compare the reuse of, for example, clothes and electronics, where the quantities may be very different, but both can be measured in terms of CO2 savings. If, instead of saying that we have collected x number of tonnes, you can say that we have saved the climate from three households' worth of emissions, so that it is easier to relate to.
Method for preparing CO2 equivalents
The estimated CO2 savings calculated based on CO₂ equivalents, which COWI has prepared for Elretur, are based on a life cycle assessment (LCA). The life cycle assessment starts at 1 tonne of disposed WEEE and includes collection, transport, sorting, reprocessing and final waste treatment of the waste.
The LCA method follows the international standard ISO 14044, although without an external peer review. The LCA method used is attribution LCA (as opposed to consequence LCA). The calculation of CO₂ equivalents is carried out in EASETECH. Data from the ecoinvent database is used to calculate the greenhouse gas emissions related to upstream production of energy and raw materials.
The calculations have been carried out for six WEEE categories as well as for reuse, recycling, incineration and landfill. The WEEE categories contain products of a diverse nature, e.g. a shaver and kitchen machine in "Small equipment". For recycling, incineration and landfill, the calculated CO2 equivalents go across a number of different products and are based on an overall material composition of the individual WEEE category. For recycling, the CO2 equivalents represent a single product within each WEEE category.
Background – massive investment in reuse
Elretur will invest tens of millions of kroner in two cutting-edge processing facilities for electronic products. A report prepared by Econet for Elretur estimates that the investment has the potential to increase reuse from being almost non-existent today to making up between 7 and 10 percent of collected white goods when the facilities are operational in 2022.
With this decision, manufacturers of electronic products are taking a decisive step to accelerate producer responsibility for the many electrical appliances that Danes throw away. Elretur is the association of producers that fulfils statutory producer responsibility by collecting and recycling or recovering the products. The new First Treatment facilities will extend the lives of and reuse products as much as possible by carrying out the sorting, evaluation and repair of the used electronics, also called Preparation for Reuse: PfR.
This action is a response to the dramatic increase in discarded electronic products. Globally, we hit 53.6 million tonnes in 2019, and that figure is projected to reach 74.7 million tonnes by 2030. And this development is certainly represented in Denmark.
Today, almost 39,000 tonnes of white goods, including fridges/freezers, are collected annually, of which around 500 tonnes are reused after minor repairs. According to brand new calculations made for Elretur based on actual surveys of discarded white goods, the facilities will realise a potential for direct reuse at a rate seven times higher than it is today, corresponding to about 3,500 tonnes per year.
The First Treatment facilities are being established by Elretur in cooperation with the processors and operators Stena Recycling A/S in the east and HJHansen Genvinding in the west.
Read more about Elretur's investment in reuse here.
Potential assessment for reuse
White goods, including fridges/freezers: the potential is estimated in the report "Survey of reusable white goods collected as WEEE at municipal recycling sites", Econet for Elretur, August 2021, at between 7 and 10 percent of the collected products. In round figures, this equates to 60,000 appliances based on volumes collected in 2020.
Small electronics and screens can also be reused to a greater extent than they are today. Elretur estimates that 2–4 percent of these products will be able to be reused when the new facilities are running. This lower potential is mainly due to the fact that many of the valuable recyclable components in the smaller electronic products, such as printed circuit boards and chips, do not weigh very much – but they are valuable as resources to replace newly mined metals. There is therefore a not inconsiderable potential for component reuse, i.e. the reuse of electric motors, hard disks, printed circuit boards etc.
Producer responsibility
The requirement for producers of electronics and/or batteries to collect their products after use is set out in the EU Directive on Waste of Electrical and Electronic Equipment. The industry must collect 65 percent of products sold.
Specifically, the collection rate must be 65 percent of the average weight of electronic and electrical equipment put on the market in the preceding three years in the Member State concerned or, alternatively, 85 percent of the weight of WEEE generated in the territory of that Member State. The directive can be found here: Directive 2012/19/EU of the European Parliament and of the Council of 4 July 2012 on waste electrical and electronic equipment (WEEE) EEA Text.
Danish Producer Responsibility – DPA
'DPA' is an abbreviation of the Danish Producer Responsibility.
The purpose of the DPA is to develop and operate the statutory national producer responsibility register, and to design and administer a simple and competition-neutral producer responsibility scheme for the market players concerned.
The DPA  carries out the administrative tasks associated with the environmental legislation on producer responsibility for electrical and electronic equipment, batteries and cars.
Producer responsibility means that producers and importers of electrical equipment, batteries and cars have to organise and finance the take-back and management of products when they become obsolete, and report information to a central producer register at the DPA.
Environmental considerations
The producer responsibility rules are based on environmental considerations and aim to reduce the amount of waste from discarded electrical and electronic equipment and batteries.
The aim is, on the one hand, to encourage producers to produce more environmentally friendly products and, on the other, to increase reuse, recycling and other forms of resource recovery.
Data and statistics can be found at https://producentansvar.dk/en/statistics/.